Partners
Title Sponsor
Nokian Tyres is the world's northernmost tyre manufacturer. It promotes and facilitates safe driving in demanding conditions.

They are the only tyre manufacturer to focus on products for demanding conditions and customer requirements. Innovative tyres for passenger cars, trucks, and heavy machinery are mainly marketed in areas with snow, forests and challenging driving conditions caused by varying seasons. Nokian Tyres develop their products with the goals of sustainable safety and environmental friendliness throughout the product's entire life cycle.

General Sponsors
Estonia is small in area but big in climate, geography, traditions and culture. It's the land of contrast where every corner offers a totally different experience. Add to this the natural splendour - crystalline and frosty in January, warm and sleepy in July, and in October, clad in the golden brocade of falling leaves - and you get a picture of a truly varied place with near limitless opportunities for adventure. If you are looking for inspiration, there's something exciting in the air in Estonia that makes new ideas germinate.
Tourism information about Estonia:
www.visitestonia.ee
Kolmeks Ltd, a Finnish pump and motor manufacturer, is part of Kolmeks Group which is owned by the privately owned Brandt Group Oy, LTD. The turnover of Brandt Group is approximately EUR 100 Million and the group employs approximately 800 persons.

Kolmeks Ltd is a company which employs about 85 persons. The turnover in 2015 was 14,5 MEUR. Kolmeks Ltd. produces about 40 000 pumps annually.

Tartu is the second largest city of Estonia, following Estonia's political and financial capital Tallinn.

Tartu is often considered the intellectual centre of the country, especially since it is home to the nation's oldest and most renowned university, the University of Tartu. The city also houses the Supreme Court of Estonia, the Ministry of Education and Research and Estonian National Museum. It is the birthplace of Estonian Song Festivals.

Situated 186 kilometres southeast of Tallinn and 245 kilometres northeast of Riga, Tartu lies on the Emajõgi ("Mother river"), which connects the two largest lakes of Estonia. The city is served by Tartu Airport.
Official Sponsors
Ssangyong Motor Company is a Korea-based company engaged in the manufacture and sale of automobiles. The Company's products portfolio consists of sports utility vehicles (SUVs) and multi-purpose vehicles (MPVs) under the brand names of KYRON, KORANDO, RODIUS , ACTYON SPORTS, ACTYON, REXTON and others, as well as passenger cars under the brand name of Chairman W and Chairman H. In addition, it is involved in the provision of automobile parts, such as wheels and others.

AS Standard is the leading furniture manufacturer in the Baltic States. The enterprise has existed since 1944.

The company has two primary business directions: StandardPro offers hotel and public space furnishing solutions; StandardOffice focuses on offices and interior design.

The greatest strength and advantage of Standard over many other interior design companies is that we offer complete solutions, from initial consultations to the handover of the completed project. When you choose Standard as your partner, you receive everything you need to furnish your premises from one convenient source.

Each project is dealt with at Standard by a professional project manager supported by a team of experienced specialists.
Furniture is designed and produced in accordance with the client's wishes and maintaining the product's original and distinctive features. Standard offers a wide range of ready-made office furniture solutions that you can view on our website and in the product catalogue.
All of Standard's furniture is manufactured at our own production facilities using modern and environmentally friendly technologies and high-quality materials.

Standard also offers delivery and installation as additional services. The result is always a stylish and most comfortable room.
Standard has decades of experience in provision of furnishing solutions and the company has expanded into all regions of the world. Our activities have earned deserved recognition and we have completed many large projects not just in the Baltic States but in Finland, Sweden, Germany, the Netherlands and Russia as well.

Rõuge Parish is a rural municipality of Estonia, in Võru County.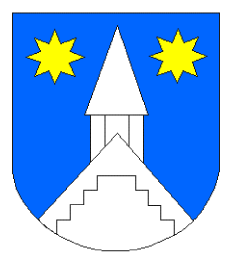 Nõo Parish is a rural municipality in Tartu County, Estonia.

Right at the centre of Estonia, in Viljandi county, lies a city that is born to be creative. Over the long years of its existence many artists, actors and musicians, but also industrialist, tradesmen and innovators have come here.

Today Viljandi is moving in a rhythm that makes living here an experience in itself. Viljandi is a place where parents walk to school with their children and then go to work themselves. It is a place where people discuss how to improve their community. It is a place where talented individuals can form their ideas into products that bring joy to those who live far beyond our borders.

In Viljandi it is a custom to welcome our visitors with best music, theatre and cuisine. There are not many town of similar size in the world that could boast a professional theatre, several venues that organize regular concerts and entertainment and cafés that rightfully claim to serve the best coffee, food and service compared to anywhere in the world.

In Viljandi both the nightclub-loving party-goer and the midnight chess-match-seeker can find something to do. Viljandi Culture Academy keeps the population of Viljandi young and vital, with many student-organized events keeping the cultural scene fresh throughout the year.

Come and be part of Viljandi's relaxing vibe. Plays, concerts, tastes and of course long walks on the magnificent slopes of lake Viljandi are waiting for you all year around.

This is Viljandi – born to be creative.

Sponsors
Scania is a world leading provider of transport solutions.

Hertz is a global car rental company, providing quality car rental service for over 90 years.

Värska Vesi is Estonian biggest producer and distributor of mineral and drinking water. Our best-seller Värska Originaal is the most sold mineral water in Estonia. Read more www.varskavesi.ee

Printcenter Eesti AS is offering high-quality printing services since 1993. Some of the main products manufactured and printed include product and gift packages; displays, standies and pop-ups; document cases and folders, branded office equipment. More than 80% of Printcenter´s manufactured products are exported.

Fifaa is the Official Clothing Partner of WOC 2017.
AS Hekotek is a mechanical engineering company; its main operations include design and production of woodworking technologies and facilities.

The company was founded in 1992 by Finnish specialists who had been for decades working in the field of wood processing. Due to their experience Hekotek has now grown into the largest Baltic manufacturer of sawmill and bioenergy sectors equipment. Beside wood processing sector, Hekotek has also produced and delivered various installations and conveyors for other industrial sectors.


Emit AS has the following product areas: electronic-punching and timing system (EPT) for orienteering and EmiTag chip system, which is mainly used in cross-country skiing, cycling and running.

EQ Timing provides result service for TV.
Supporters

AS Kunda Trans is a railway company.

SIlindia Ehitus OÜ is a construction company in Estonia.
DNB Pank belongs to DNB Group, which is one of the largest financial groups in the Nordics. In Estonia, DNB is concentrated on giving the best possible service for its corporate and leasing customers.


Civitta is a leading independent management consultancy in Emerging Europe with offices in Estonia, Latvia, Lithuania, Belarus, Russia, Ukraine, Moldova, Serbia, Romania and sales office in the United Kingdom. We aim to bring the right minds together to challenge the boundaries and make meaningful changes for our clients.

Civitta is a partnership established by a team of professionals with diverse experience in international consulting companies, entrepreneurial initiatives, leading private sector companies, and government organizations.

Verba is an Estonian consultation company. The company was nominated for the Estonian PR Awards in 2016.


OÜ Furgotec is located near Tartu in Haage. The company was established in the summer of 2010 and manufactures mostly special-purpose vans, barracks, trailers and Sandwich elements meant for the construction thereof.


SCULT is an International Sport Volunteers Movement, connecting bright-eyed volunteers at all ages, sport event organisers and sport clubs locally and internationally.

Topauto is Estonian car dealership and service company. They sell Hyundai, Seat, Suzuki, SsangYong and Isuzu brands.
SUVA AS, based on 100% private Estonian capital, is the oldest hosiery manufacturer in Estonia, with more than 80 years of experience in the field.
There are 124 employees working at SUVA. As for the equipment, there are more than 400 knitting machines (Nagata, Bentley, Matec, Fantasia, Wera, Sangiacomo), over 100 finishing and packing machines (Takatori, Tricoset, Rosso, Mauserlock, Heliot, Colormat, etc.). SUVA has it's own dye-house (piece dyeing is possible) and laboratories.
www.suva.ee/en
Insititutional Partners
The area of government for the Ministry of Culture is organising the state's culture, sports, and heritage conservation activities and promoting the state's fine arts, coordinating the state's implementation of media and audio visual policy and integration strategy. The National Heritage Board belongs to this area of government.

Hasartmängumaksu Nõukogu (HMN) is an institution with the aim to support Estonian sport, culture, research et cetera.

Ettevõtluse Arendamise Sihtasutus (EAS) toetab Euroopa Regionaalarengu Fondi vahenditest "Rahvusvaheliste spordi - ja kultuurisündmuste" meetme raames 2017. aasta orienteerumise maailmameistrivõistluste läbiviimist 65 000 euroga. Rahvusvaheliste sündmuste välisturundust, meediakampaaniaid ning kvaliteetset korraldust toetatakse selleks, et sõnum Eestist kui atraktiivsest reisisihist ning rahvusvaheliste sündmuste toimumiskohast jõuaks võimalikult paljude inimesteni ning tooks siia uusi külastajaid. Iga ööbiva väliskülastajaga kaasneb tulu meie teenindussektorile ning igal osalejal peab Eestit jääma mälestus, mis toob teda ja tema sõprusringkonda siia ka tulevikus.

Organizers
Estonian Orienteering Federation (EOL) is the governing body of the sport of orienteering in Estonia. EOF is member of International Orienteering Federation (IOF) since 27.09.1991. EOF is member of Estonian Central Sports Union since 17.05.1990.

The International Orienteering Federation (IOF) is the international governing body of the sport of orienteering. The IOF head office is located in Karlstad, Sweden.

The IOF governs four orienteering disciplines: foot orienteering, mountain bike orienteering, ski orienteering, and trail orienteering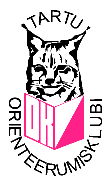 OK Ilves is Estonian orienteering club.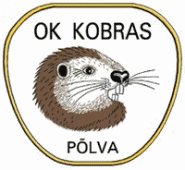 OK Kobra is Estonian orienteering club.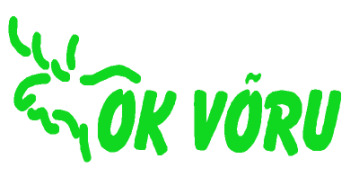 OK Võru is Estonian orienteering club.